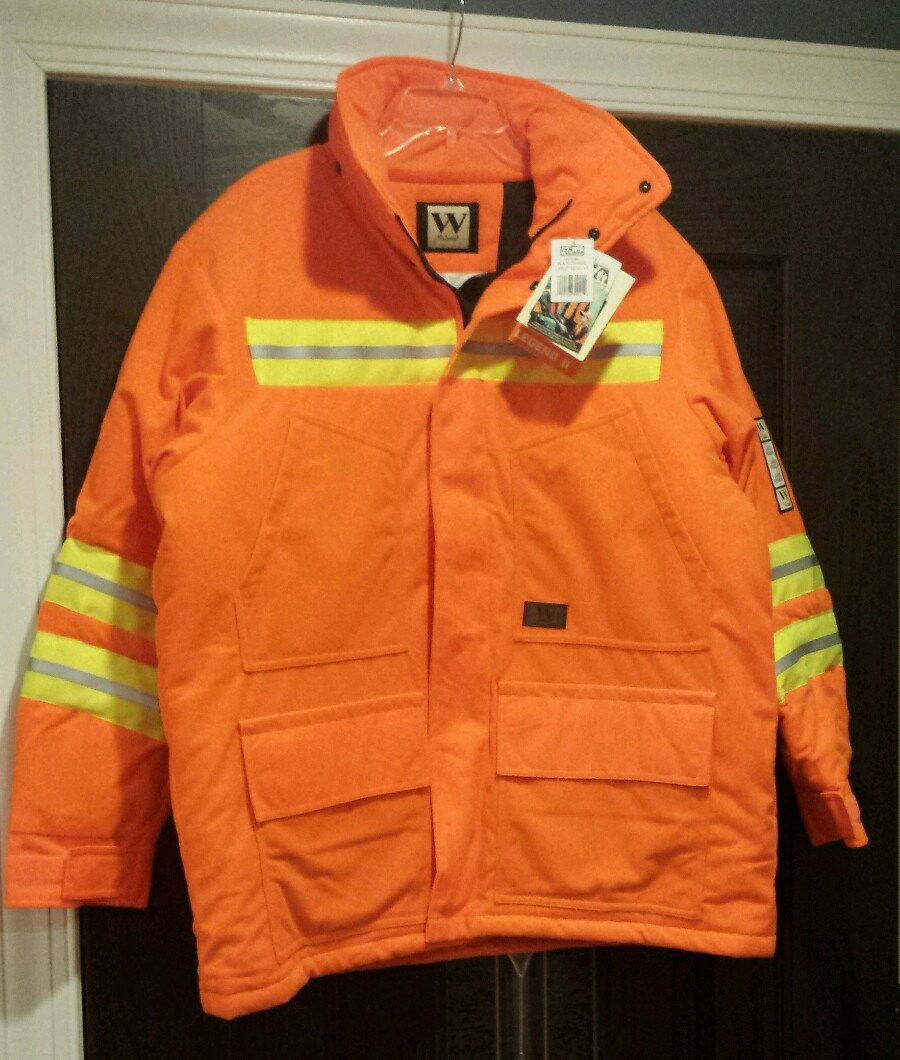 Dorothy Cannell:  Every so often since the movie came out I've thought about making a
Bucket List. I have a dear friend who did this and has joyfully checked off every aspirational item.  This inspiration fueled me to put some effort into get going on mine.  "What," I asked myself, "would I most regret not doing, or seeing, in this lifetime?  What would keep me awake nights throughout eternity, madly scribbling down what could have beens?"  That was several years ago and the closest I've come to progress in this regard is in conversations with my husband, Julian after dinner video watching.  The latest being American Dreamer, a romantic, comedy thriller set mainly in Paris. It's an old favorite of ours that we've lost and rebought at least three times.
"I really think I'd like to see Paris," I said.
"Mmm!  That would be nice. But wouldn't you rather go to Rome?"
"It's alright for you being Jewish, "I pointed out gently, "but I have this thing about Christians being thrown to the lions."
"They only have stone ones now."
"There has to be a zoo, with cages left accidentally or purposely let open."
There was a pause while bullets smashed through the screen on the drawing room window and our dogs started howling.  When that died down Julian readjusted the pillow behind his head and made a magnanimous suggestion:  "Wouldn't you rather go to Amsterdam?"
"Instead of Rome?"
"No, Paris."'
"I rather fancied seeing the Mona Lisa."
"But Amsterdam has all those Rembrandts.  Remember how we enjoyed seeing some when on loan to the Art Institute."
"Oh, yes!"  I thought back fondly.  "There was that one with a dog in it.  He could have been dead for hundreds of years with no one caring that he ever existed, but thanks to a man who went from paining by numbers to putting out some pretty decent work, he is immortalized."
"Are you considering …?"
"Getting portraits done of these two?"  I looked at Teddy and Watson.  "I have them, no painting could equal that."
"You, know what I'd like?"
"A weekend in Chicago, visit to the Art Institute included."
"Perhaps.  But what I meant was I'd like a piece of that cake if there's any left.  I can get it myself."
"No, you did the dishes."  He'd also cooked dinner.  "Whipped cream?"
"That would be nice.  And perhaps some almonds and a splash of brandy.  Would you like me to restart the movie where we got sidetracked?  Or would you rather watch something else, or read?"
"Go back.  It's all so wonderfully familiar.  It's you me, Watson and Teddy having the sort of evening we like.  I don't want to go to Paris enough, I just like the idea of going.  I think I'll scrap travel from the list and zero in on doing something meaningful to go on the bucket list."
"Such as making another cake tomorrow?"
A touch of superiority to my shake of the head.
"Such as saving a stranger from drowning in a raging sea."
"But you can't swim more than two strokes. Any help from you would be lethal."
"You're right," I sat back down with my own piece of cake and a cup of tea, "And it is asking a bit much of anyone that they put their life in danger so I can do a noble deed in order to be fulfilled."
"You could take swimming lessons."
"At the Y with all those horrible public showers. I'm not that adventurous.  In fact I'm not adventurous at all."
Happy reading
Dorothy
Men's ll Legend NEW Parka, Walls Large Size orange- Blaze 28198mnwe82125-Coats
John Clark amid a flurry of activity here in Hartland. As many of you know, we're in the process of selling one home and buying another. Given the market in Hartland, Beth and I figured we'd be dealing with owning two properties for a while (Nightmare version—a year or more). However, the fates seem to be smiling on us. 70 Pleasant Street was on the market for less than six hours before we had someone request a showing and they made an offer that evening. As part of the deal, I must part with my beloved zero turn mower, but I can live with the loss, especially since we'll be less than half a mile from Home Depot in Waterville who can deliver a new one.
In the continuing process of downsizing/decluttering, I've realized that it's really a sequential process. The more we look at stuff around here, the more we realize how little we're going to need in the future. Add in my philosophy on the Zen of value (nothing has any until someone else wants it, or it has decreasing worth once you figure you'll never use it again) and it becomes increasingly easier to part with 'stuff.' There's another level beyond that, I've discovered. In the process of evaluating what's still desirable, I've started to realize that in the future, my wants are also going to decrease. I'm still a hopeless book buying addict and fancy brewed coffee still rules my waking hours, but not much else raises interest these days (well really good cheese and Bolthouse Farms carrot and mango juices DO come to mind).
There's also the freeing aspect of making a physical location change. When you move, you don't need to bring location-related responsibilities with you. I'm tiring more easily, my knee is perpetually cranky and the thought of sitting in a comfy chair, outside when warm, inside when cold, with a new book in hand, strikes me as nirvana for my age and mindset.
Now, as to my reinterpretation of Swift's modest proposal, ponder the following. Most of us have a hell of a hard time letting go of stuff. We can reach the verbal stage of insight when the topic arises quite easily, but pulling the trigger on a house full of possessions, that's scary. I have a win-win proposal. We have a lot of incarcerated felons, many with burglary skills. Why not select the most promising ones, give them some customer relations training, have them agree to weekly random drug testing and then market them as professional declutterers.
Prospective clients would be allowed to take up to 10% of their household goods as off-limits. Then they go on a weekend getaway. The professional declutterer, goes through their home and snags stuff. What they grab goes into a possession escrow and the clients have a week to remember what's missing and decide if they really want or need any of the stuff back. Whatever isn't reclaimed (and there will be limits on the gimme-back option), is kept by the declutterer to use or sell. They will be obligated to contribute 25% of the gross sales to a combination further rehabilitation and victims' compensation fund.
I figure more wealthy areas in southern Maine can handle at least one of these folks per town, with Portland, Biddeford, etc. using a larger number. Up here in the other Maine, we'll have to start small and see how it goes. So, good crime blog readers, what do you think? And now back to staring at the 'we ain't certain yet' pile.
Men's ll Legend NEW Parka, Walls Large Size orange- Blaze 28198mnwe82125-Coats
 Over 97% of Maine' s coast is privately owned and much of that is behind lots of signs telling us we can't go there.
How on earth are the rest of us to get to salt water? Enter the Maine Coastal Public Access Guides.
Several years ago, I was a writer on this project and since then I've shared secret beaches, picnic tables, kayak launches, quiet places to take a lawn chair, and excellent tide pools to explore with kids.
(Full disclosure. When I was a child, long before there were land trusts protecting local places or people trying to preserve access for our fishing fleet, squeezed out by high taxes and people with 'means' moving in, I was a trespassing child roaming private woods and shores when the summer folks were gone. I've created stories that feature a Maine at risk of disappearing and a narrator who trespasses …  as in this excerpt from Deadly Trespass.)
Signs that exclude people from large chunks of wild terrain are special invitations to me. I was a trespasser as soon as I could crawl away from my house toward woods and waters the wealthy used a few weeks a year. Behind Carla Monson's gate, spawning trout had to be flinging themselves upstream under fall leaves as orange as their cold, swollen bellies. They were my kind of invitation.
Back to the guides. When Gov. LePage closed the state planning office (really? come on …), funding to get the word out about these amazing guides disappeared. You can order them from the state or ask your bookstore to acquire them. I also found some recent copies on Amazon.
Audi team Castelli Aero Race Cycling Bib Short X2 Pad Medium
We can thank a Maine lottery scratch ticket for making it possible for us to discover and explore hundreds and hundreds of public beaches, secluded shores, marshes, woods. 
In response to grassroots efforts from environmental and sportsman's groups, the Maine Outdoor Heritage Fund was created by the Maine Legislature in 1996. Each year proceeds from Maine Outdoor Heritage Lottery Ticket sales provide approximately $700,000 dedicated to funding "critical wildlife and conservation projects throughout the state."
In 2013, it granted funds to the Maine Coastal Program to create the "Maine Coastal Public Access Guides" to help residents and visitors discover each of Maine's public coastal assets.
Funding for the access guides also came from the National Oceanic and Atmospheric Administration's Office of Ocean and Coastal Resource Management, which supports Maine's Coastal Program. Together these funds paid for project coordinators who hired site researchers to fan out across Maine's vast coast to find, photograph, and document each site's characteristics. This team identified more than 700 locations that are a mix of federal, state, municipal, and publicly accessible private lands, including land trust properties.
The three guides are comprehensive and easy to carry in a pack or pocket. They detail 700 publicly-accessible shore sites along the coast of Maine from Kittery to Calais. Three volumes, are organized by region – Southern Region (South Berwick to Freeport), Midcoast (Brunswick to Hampden), and Downeast (Bangor to Calais).
I like the fact that the guide is very site specific; it even cautions folks about poison ivy on some paths and shares what is special about each site.
Here's some examples.
Alna's 216-acre Bass Falls Preserve, managed by Sheepscot Valley Conservation Association (part of Mid-coast Conservancy), protects bald eagles, wild Atlantic salmon and other migrating fish, but also boasts paths that wind through "a mixed forest of ancient pines and shady deciduous trees arriving at the river where current trickles through small rapids. Hunters and fishermen are welcome."
Damariscotta's Whaleback Midden State Historical Site, jointly managed by Damariscotta River Association and Maine's Department of Conservation "protects a significant archeological area where Native Americans created shell middens (or dumps) over thousands of years."
East Boothbay's Shipbuilders Park has access to the Damariscotta River, as well as the atmosphere of a diverse working waterfront and a paved ramp, picnic table, and floating dock for tie ups. (I can testify there's great protected kayaking next to shore here.)
Woolwich has Merrymeeting Fields where Kennebec Estuary Land Trust maintains a 125-acre preserve with "wooded trails that wind to extensive frontage and scenic vistas on Merrymeeting Bay."
And that Outdoor Heritage Fund lottery ticket next to the cash register? Who knows what treasures it might fund and protect next time? It's the only lottery ticket I buy and over the years, it's bought us regular Maine folks untold treasures in access and wildlife habitat. Hope you'll buy lots of tickets.
Hydraulic Disc Brakes Calipers Front Rear set lever Floating redor 160 180 203mmSandy's novel, "Deadly Trespass, A Mystery in Maine," won a national Mystery Writers of America award, was a finalist in the Women's Fiction Writers Association "Rising Star" contest, and she's been a finalist for a Maine Literary Award. Find her novel at all Shermans Books and on Amazon. Find more info on the Nos 85 GT Seatpost Clamp Bmx and Sandy's Lures Pin 150 Hand Made Wood Popper Floating Lure 150 grams 43 (2043) Feed  The second Mystery in Maine, "Deadly Turn," will be published in 2019.
Men's ll Legend NEW Parka, Walls Large Size orange- Blaze 28198mnwe82125-Coats
Next week at Maine Crime Writers, there will be posts by Sandra Neily (Monday), Maureen Milliken (Tuesday) Jen Blood (Wednesday) John Clark (Thursday), and Dorothy Cannell (Friday).
In the news department, here's what's happening with some of us who blog regularly at Maine Crime Writers:
Brenda Buchanan, Richard Cass, Bruce Robert Coffin, Kaitlyn Dunnett, Kate Flora, Vaughn C. Hardacker, Barbara Ross, and Lea Wait are the Maine Crime Writers who will be on panels at Maine Crime Wave in Portland, Maine on May 31-June 1. The deadline to register is May 20. All the information you need is here: Ugly Stik gold Travel Baitcaster Rod 5'10 3 Piece 6-10KG USG-TRCA 1103510 +CaseAlso presenting will be Maine Crime Writers alums Gerry Boyle, Jessie Crockett (as Jessie Ellicott), James Hayman, Chris Holm, and Julia Spencer-Fleming, frequent MCW guest Katherine Hall Page, Maine superstars Tess Gerritsen and Gayle Lynds, bestselling author Lisa Gardner, and top agent Meg Ruley.
An invitation to readers of this blog: Do you have news relating to Maine, Crime, or Writing? We'd love to hear from you. Just comment below to share.
And a reminder: If your library, school, or organization is looking for a speaker, we are often available to talk about the writing process, research, where we get our ideas, and other mysteries of the business. Contact PATAGONIA MARS PCU L6 HARDSHELL RAIN WET WEATHER PANTS TROUSERS SOCOM SEALs 36